We love our Brahmas!!!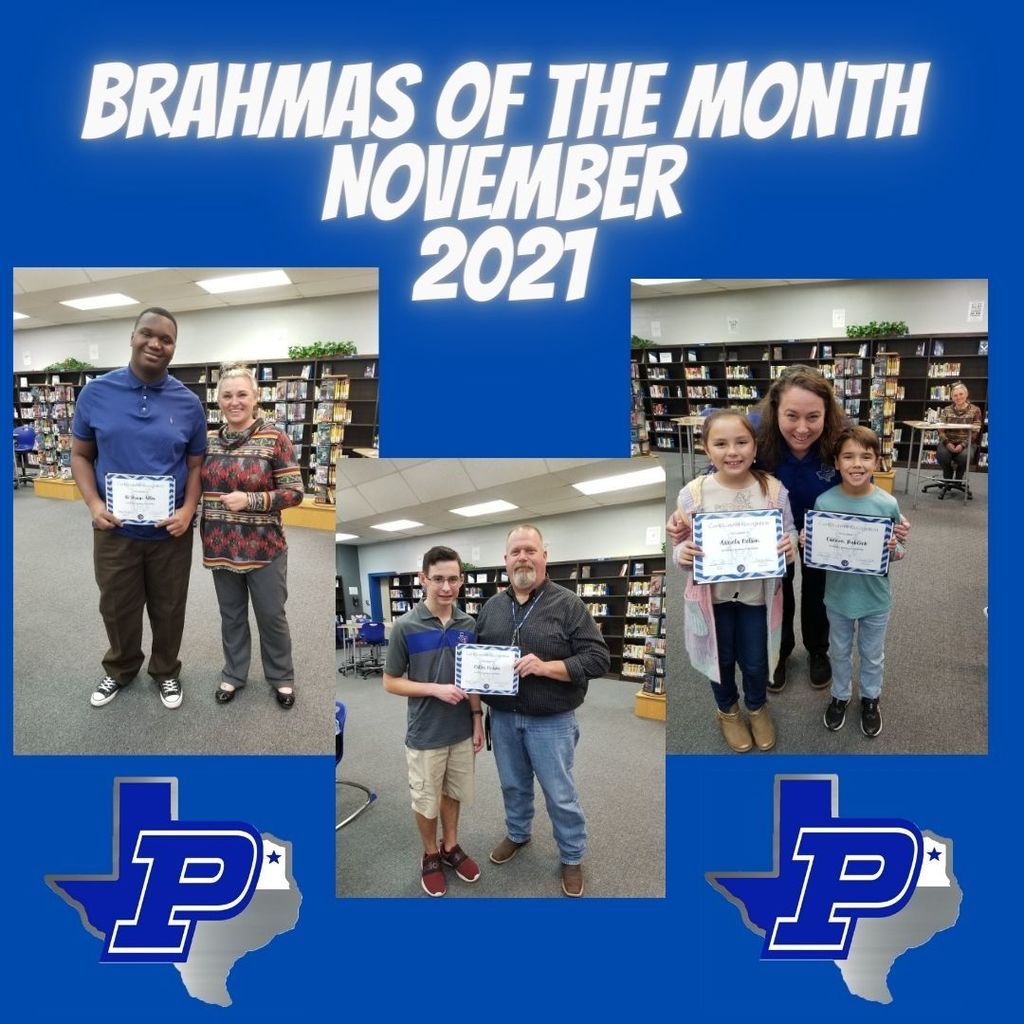 Thank you to our staff Superheroes of the month, Jamie Cobb and Erin Pate!! We appreciate all that you do for Pewitt CISD!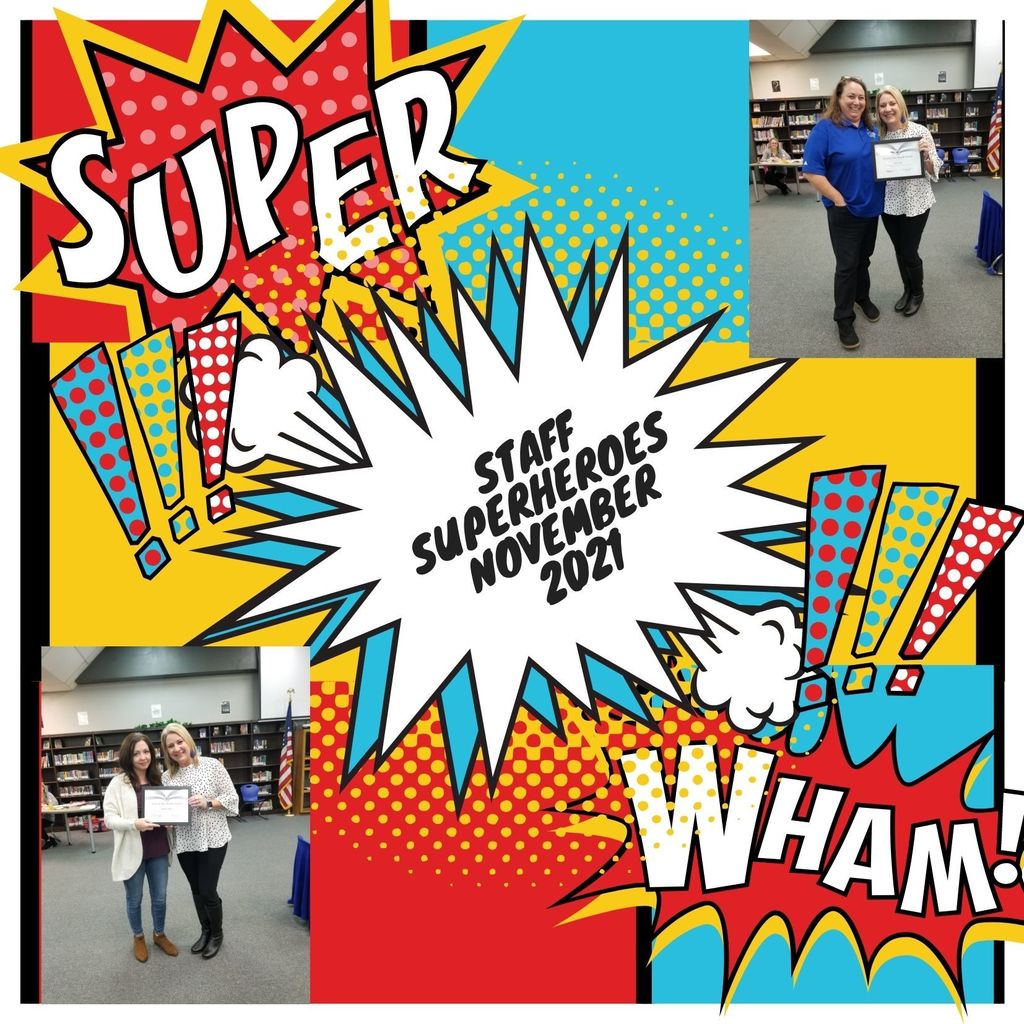 So many times in education, it is about finally finding the right tool in the tool box. This student was given a box of letters and much to his teacher's surprise, began spelling out words! Thank you, Mrs. Jo, for your commitment to your students success.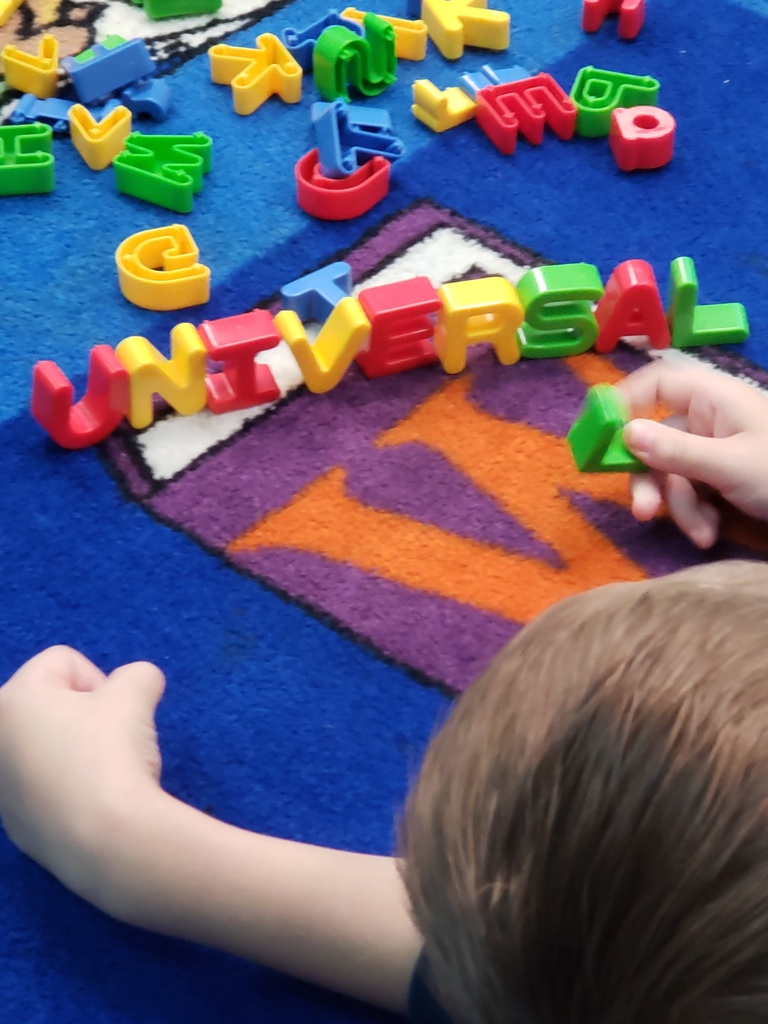 This morning Pewitt CISD will experience a scheduled phone outage as we transition to our upgraded phone system. If you attempt to call any school number and can't get through, please try again after a few minutes. Thank you all for your patience.

Please join us Wednesday night at 6 pm to enjoy the performance by the Paul Pewitt High School Theatre. Cost is $2.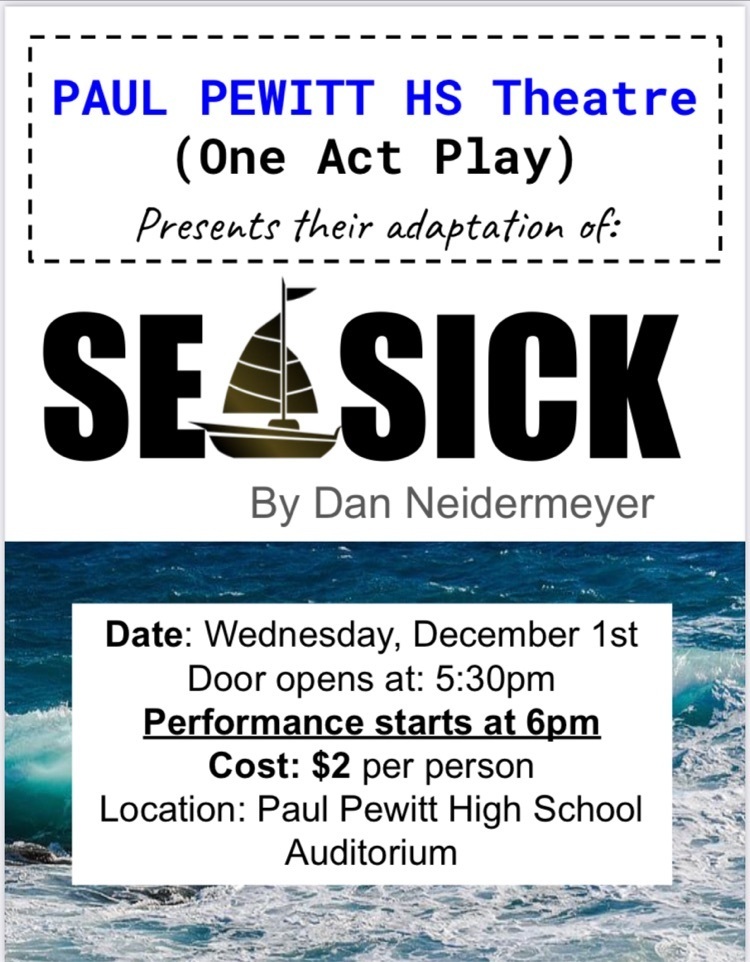 We had three students participate in an art show in Hughes Springs right before the holiday break: Nancy Flores, Mia Wilson and Trinity Neuman. We are proud to announce that 2 of the students won scholarships for their work: Trinity - $300 and Mia - $100. Congratulations to these students.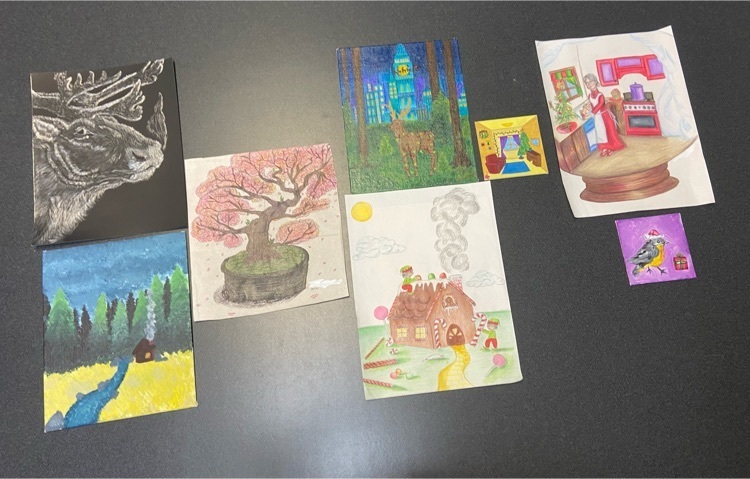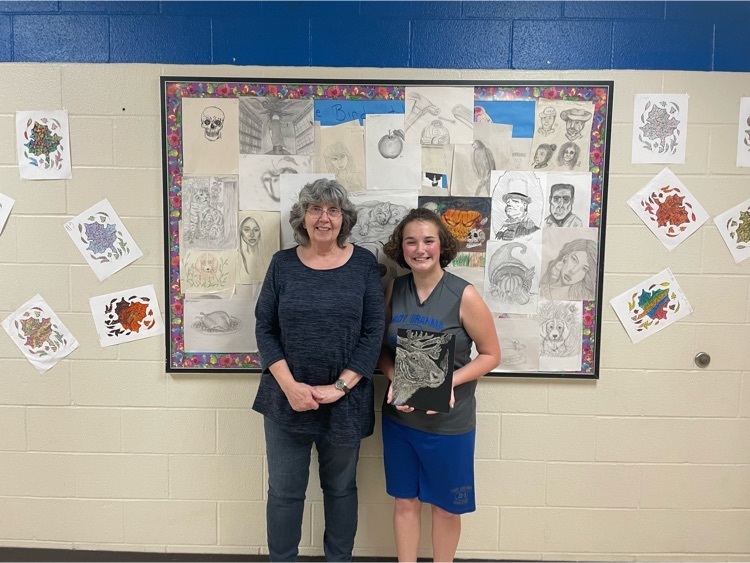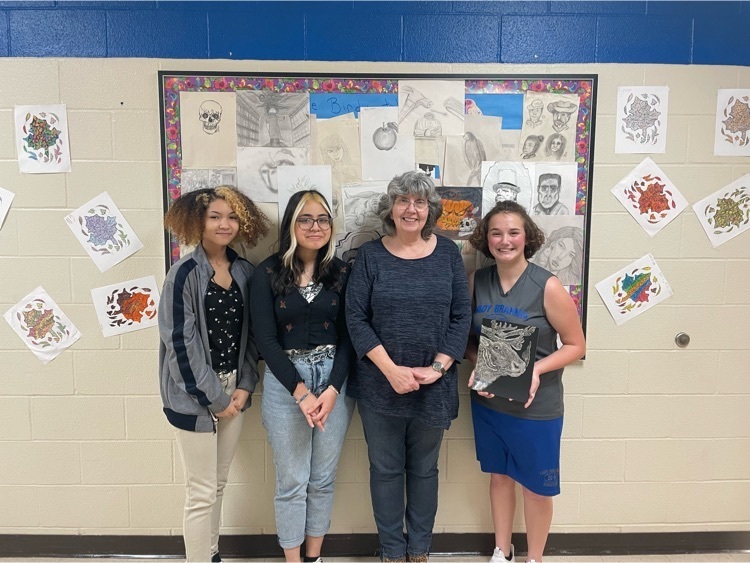 Congratulations to the winners at the Texas Heritage and Northeast Texas Credit Union booths! Thank you these organizations for providing prizes to our students.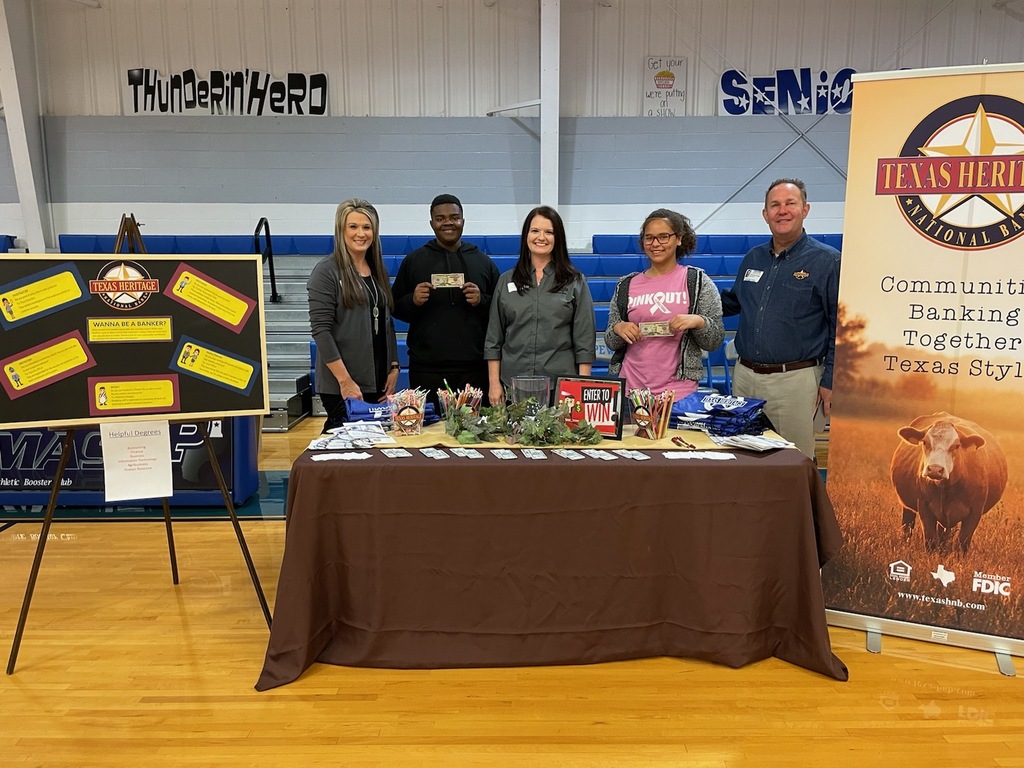 It's a great time to be a Brahma! Pewitt Junior High students participated in Learning Life Skills Day on Friday. Students enjoyed time outdoors, learned about changing oil, healthy eating, managing stress, and more!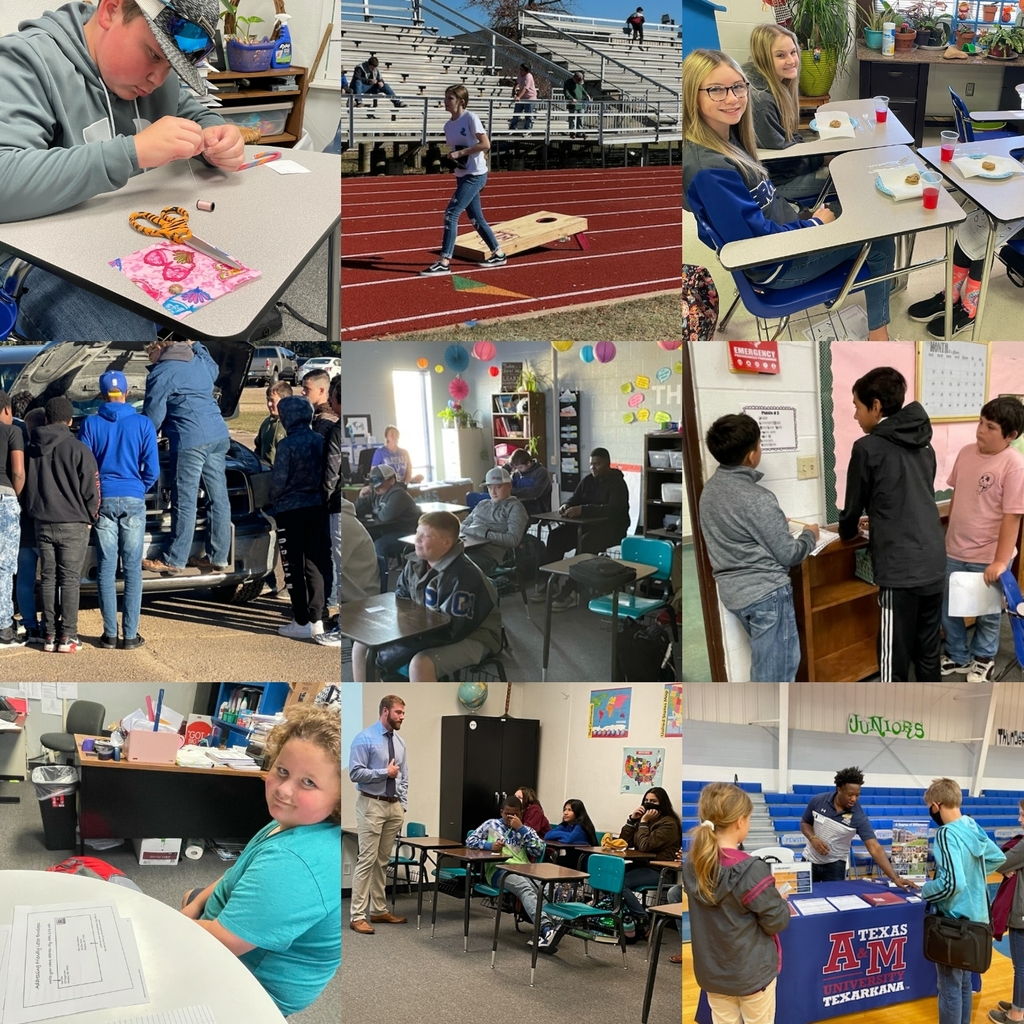 It's a great time to be a Brahma! Friday was Brahma Success Day where our Brahmas learned about oil changes, grilling, check writing, and a host of other things!

Congratulations to Pewitt Elementary's Brahmas of the Month!!!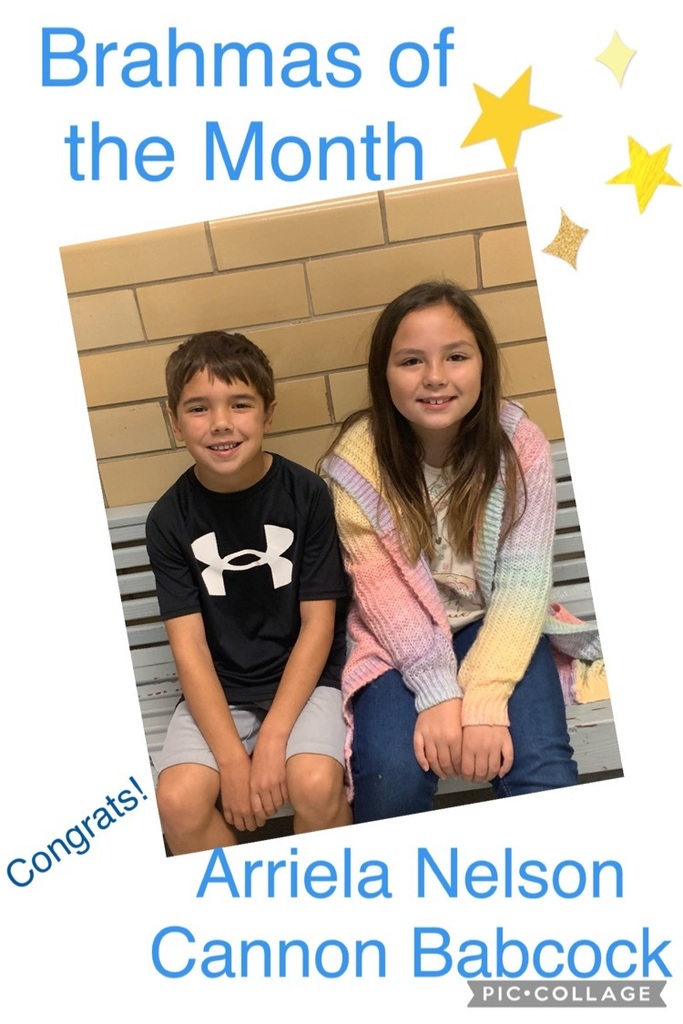 Congratulations to Pewitt High School's Brahma of the Month - Ro'Shaun Allen!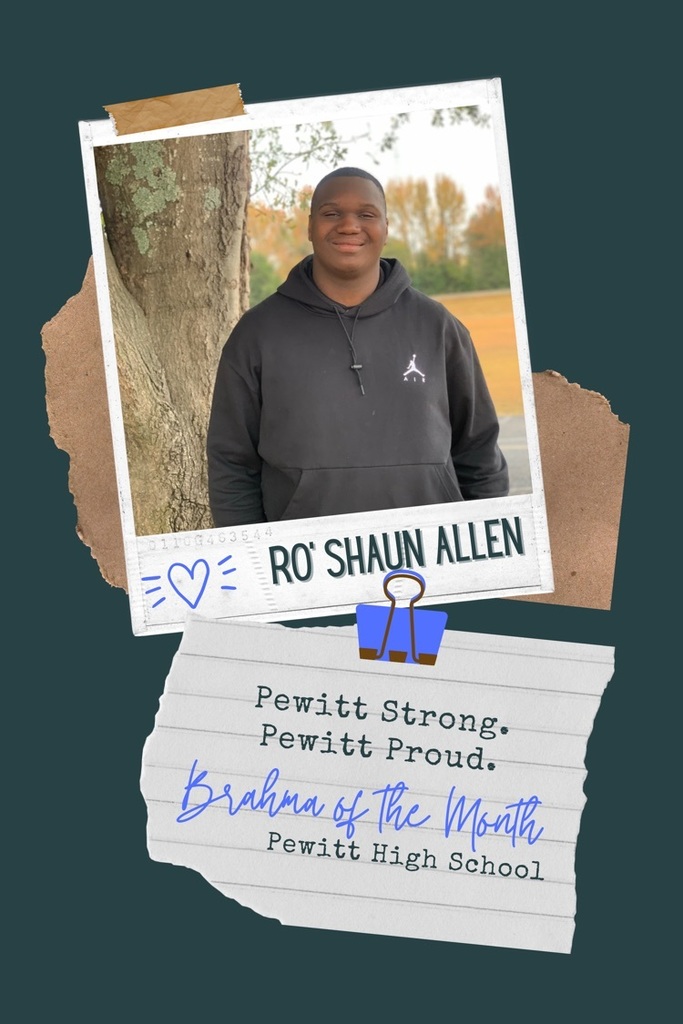 Congratulations to the PJH Brahma of the month, Cutter Hodges.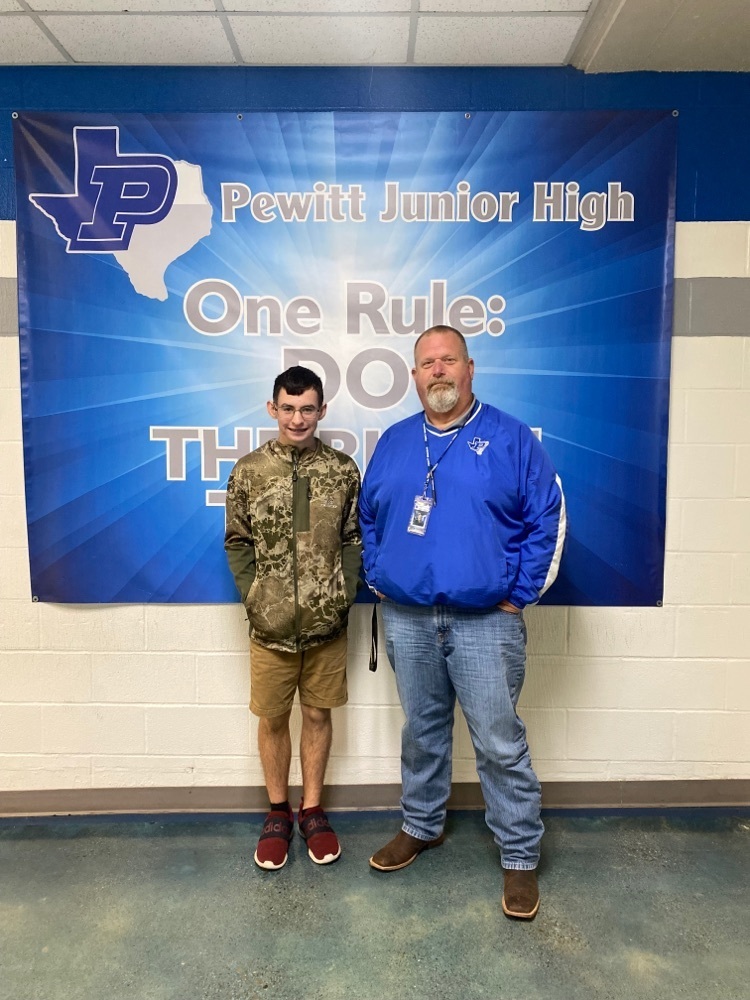 Congratulations to Michael Rodriguez who placed 1st in Job Interview at the 2021 Area 6 LDE Contest. He is advancing to the State LDE Contest! Way to go, Michael - we are so proud of you!!!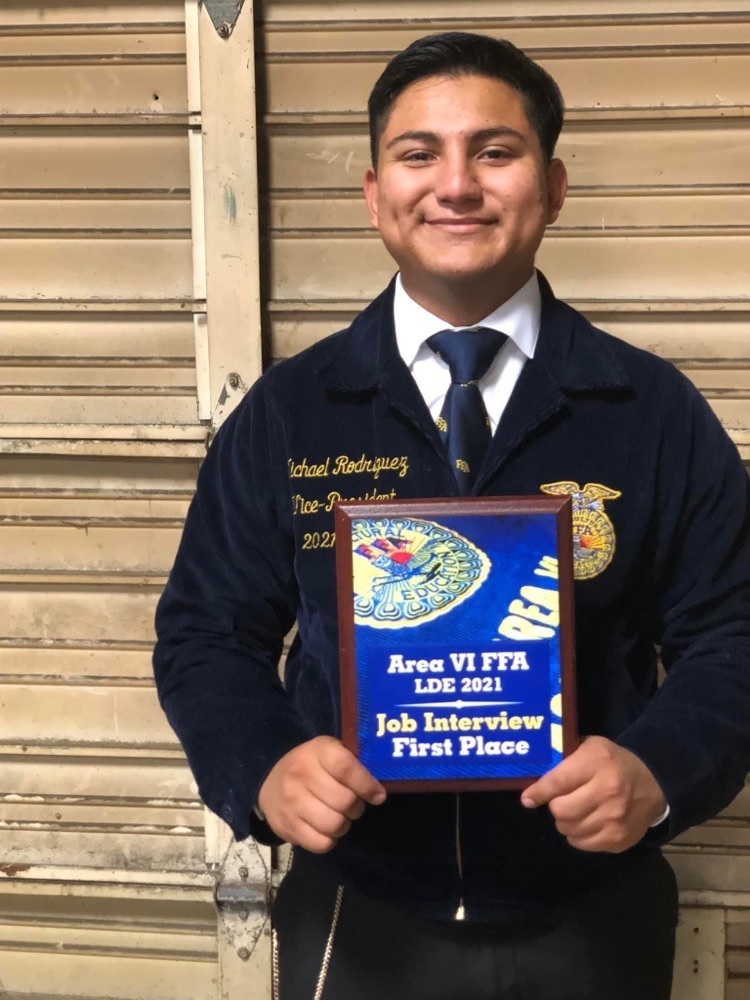 FFA had a great day at the 2021 Area VI LDE contest. We had 8 teams represent the Pewitt chapter. Congratulations to the Greenhand Skills team for placing 3rd, Greenhand Spanish Creed Speakers for placing 5th and 6th, Senior Spanish Creed for placing 3rd, Senior Chapter Conducting for placing 10th, Senior Creed Speaking for placing 12th and Job Interview for placing 1st. Please help us in congratulating all the members for an excellent job.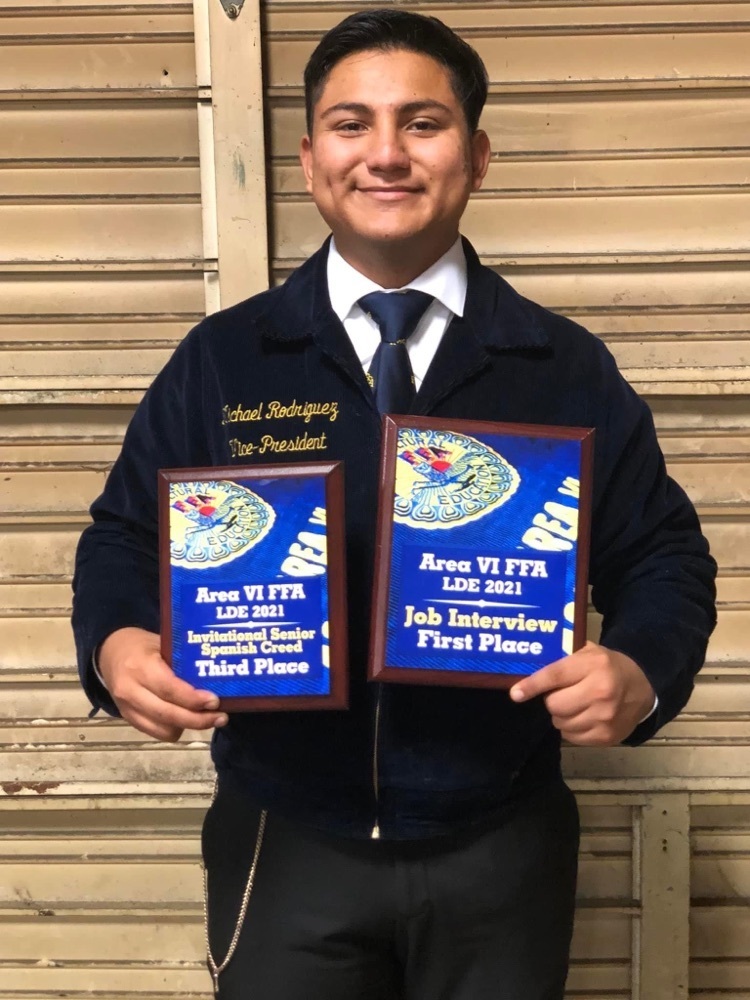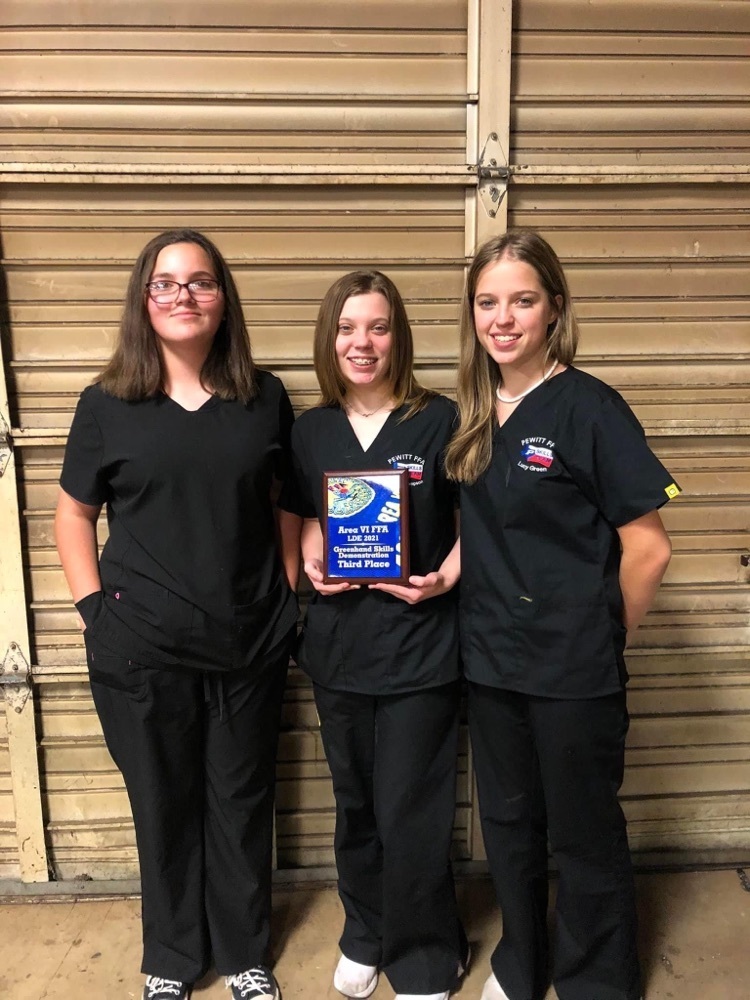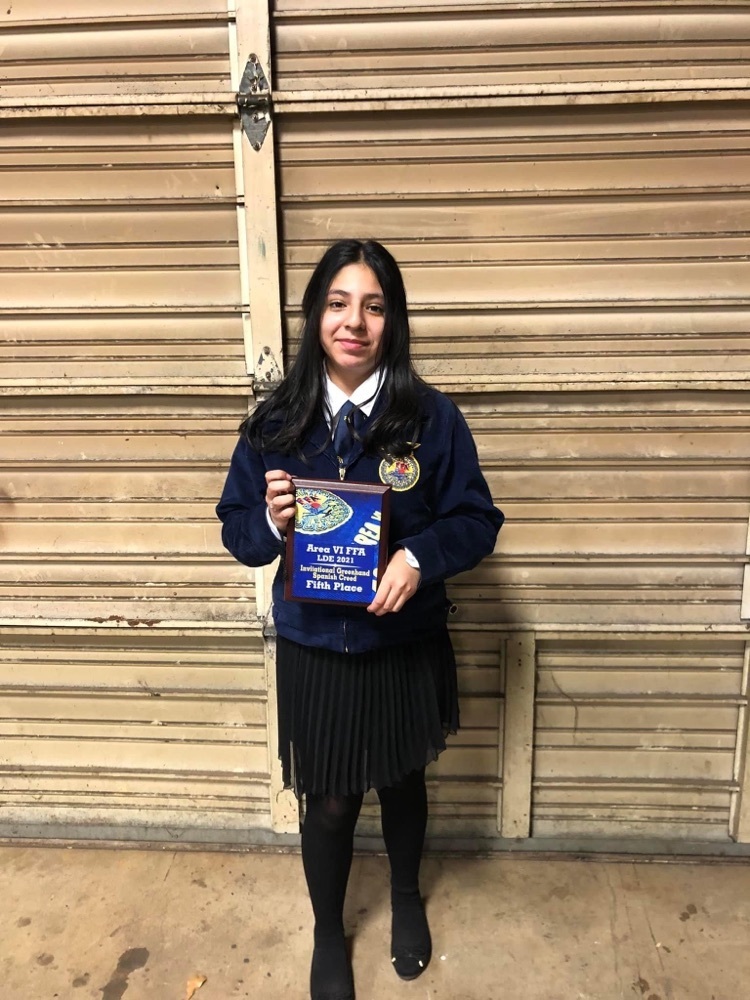 The Pewitt FFA Leadership Development Event Teams competed on Tuesday at the 2021 Daingerfield District LDE Contest, and we had several advance to the Area LDE Contest in Marshall on Wednesday. We will see them off at 5:45 AM from the Ag building. Please join us to wish them Good Luck! Here are the results from the District Contest: Sr. Creed -- Brody Crocker (2nd Place) Advancing to Area Contest Sr. Skills -- Savannah Davis, Lauren Swafford, Jay'Cee Alvarez, Cerini Bennett (3rd Place) Advancing to Area Contest Sr. Chapter Conducting -- Hannah Vissering, Abigail Heard, Savannah Davis, Olivia Vissering, Angelina Boley, Michael Rodriguez, Kyler Richey, Hannah Laing (3rd Place) Advancing to Area Contest Public Relations -- Molly Richey, Jaci Caplinger, Abigail Heard, Noemy Martinez (4th Place) Job Interview -- Michael Rodriguez (2nd Place) Advancing to Area Contest Sr. Quiz -- Hannah Vissering, Cody Davis, Angelina Boley (4th Place) Greenhand Creed -- Zoe Chandler (7th Place) Greenhand Skills -- Avery Thompson, Lucy Green, Kaley Finney, Caleigh Coburn (3rd Place) Advancing to Area Contest Greenhand Conducting -- Zoe Chandler, Brooklyn Wharton, Madden Green, Maverick Hodges, Chris Bowsky, Makenna Henderson, Katie Edmonson (4th Place) Radio Broadcasting -- Lauren Swafford, Brody Crocker, Addison Weaver (10th Place) Greenhand Quiz -- Kelvey Nillson, McKenlee Amersonn, Mylee Morris, Maverick Hodges (7th Place) Jr. Spanish Creed -- Joselyn Jimeniz (2nd Place) Advancing to Area Contest Jr. Spanish Creed -- Maneul Madenado (3rd Place) Advancing to Area Contest Sr. Spanish Creed-- Michael Rodriguez (2nd Place) Advancing to Area Contest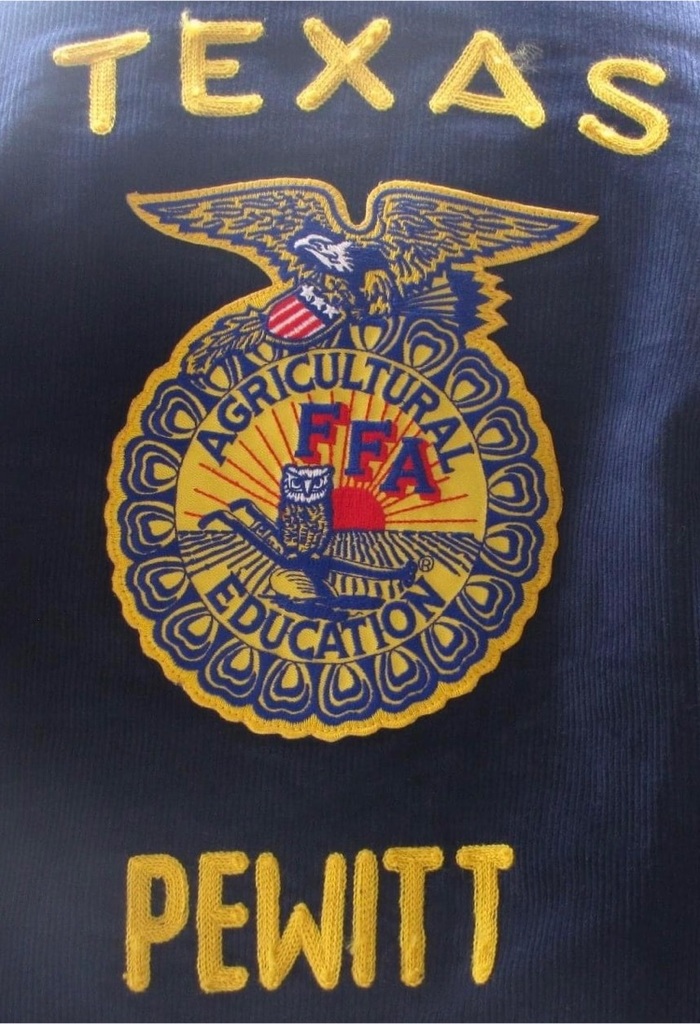 Don't forget pizza pick up today!! Elementary gym between 3:30-5:30!!

Pewitt Elementary parents please come pick up pizzas from PTO!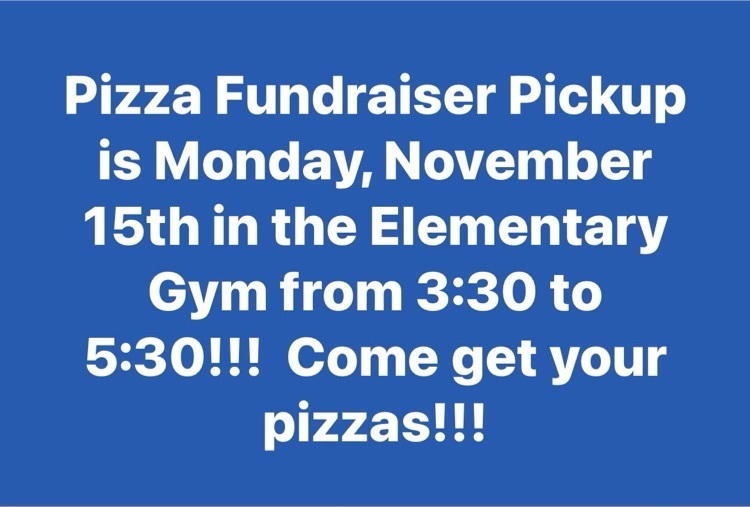 Students can purchase books all week, and parents can join us at the book fair this Friday!!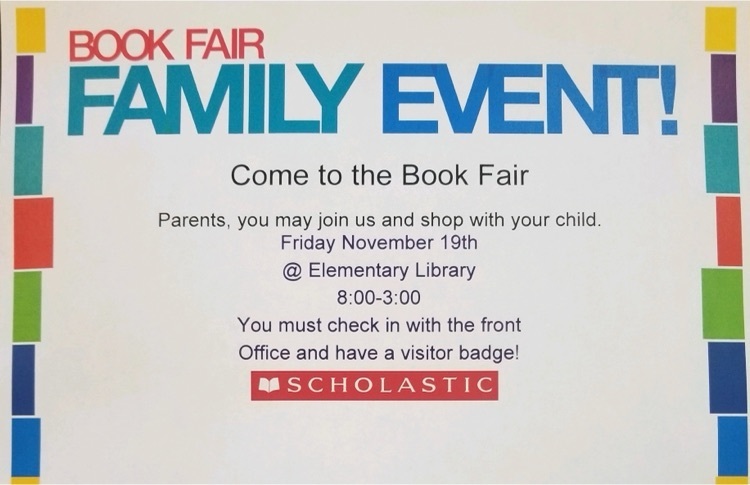 Volleyball Superlative Awards CONGRATULATIONS LADIES BRAHMAS‼️💙🏐 District 14-3A All-District Nominations 2021: Co-Newcomer of the Year: Taliyah Brown 1st Team: Ashtyn Boyd Makenzie Bottoms 2nd team: Aubrey Newman Amiya Hill Makayla Jackson Honorable Mention: Natalie Cobb Ja'Mesea Gilmore Noemy Martinez Jennalee McCollum Academic All-District: Jaci Caplinger Ashtyn Boyd Makenzie Bottoms Jennalee McCollum Natalie Cobb Noemy Martinez Ja'Mesea Gilmore McKayla Jackson Taliyah Brown Aubrey Neuman Lindsey MacKay Hally Taylor

We are proud to announce the 2nd six weeks PJH Honor Roll students. Congratulations to these amazing young men and women!