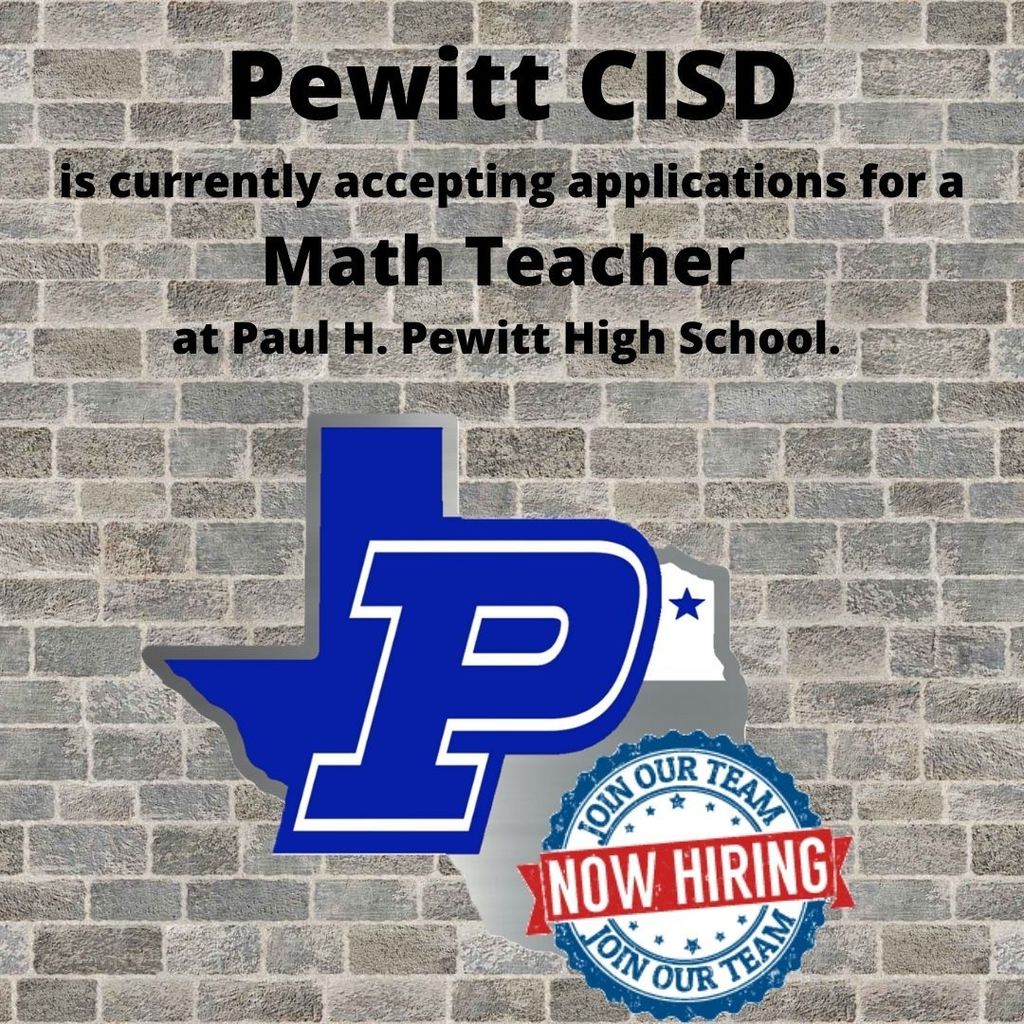 Apply Online at
www.pewittcisd.net
**Must be certified or willing to obtain special education certification prior to hire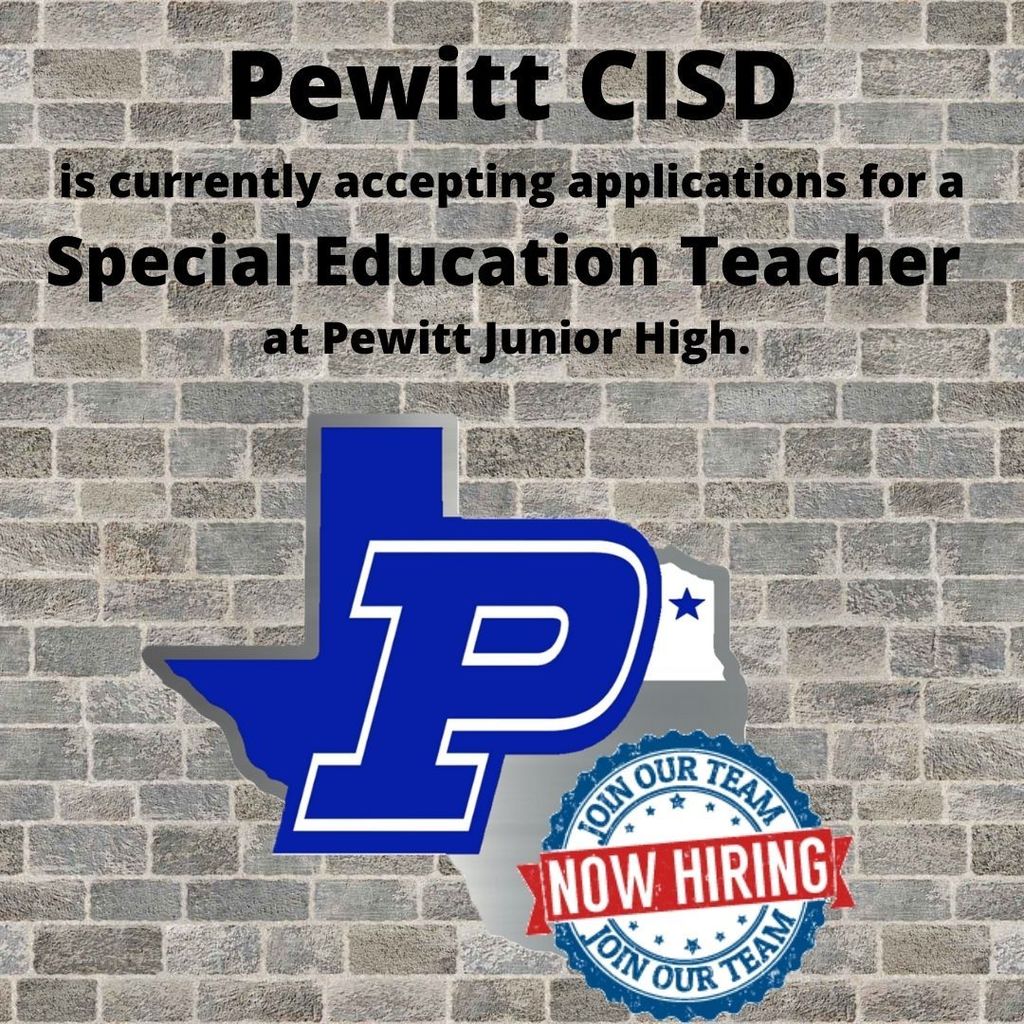 Apply Online at
www.pewittcisd.net
**PPCD (Pre-school Program for Children with Disabilities **Must be certified or willing to obtain special education certification prior to hire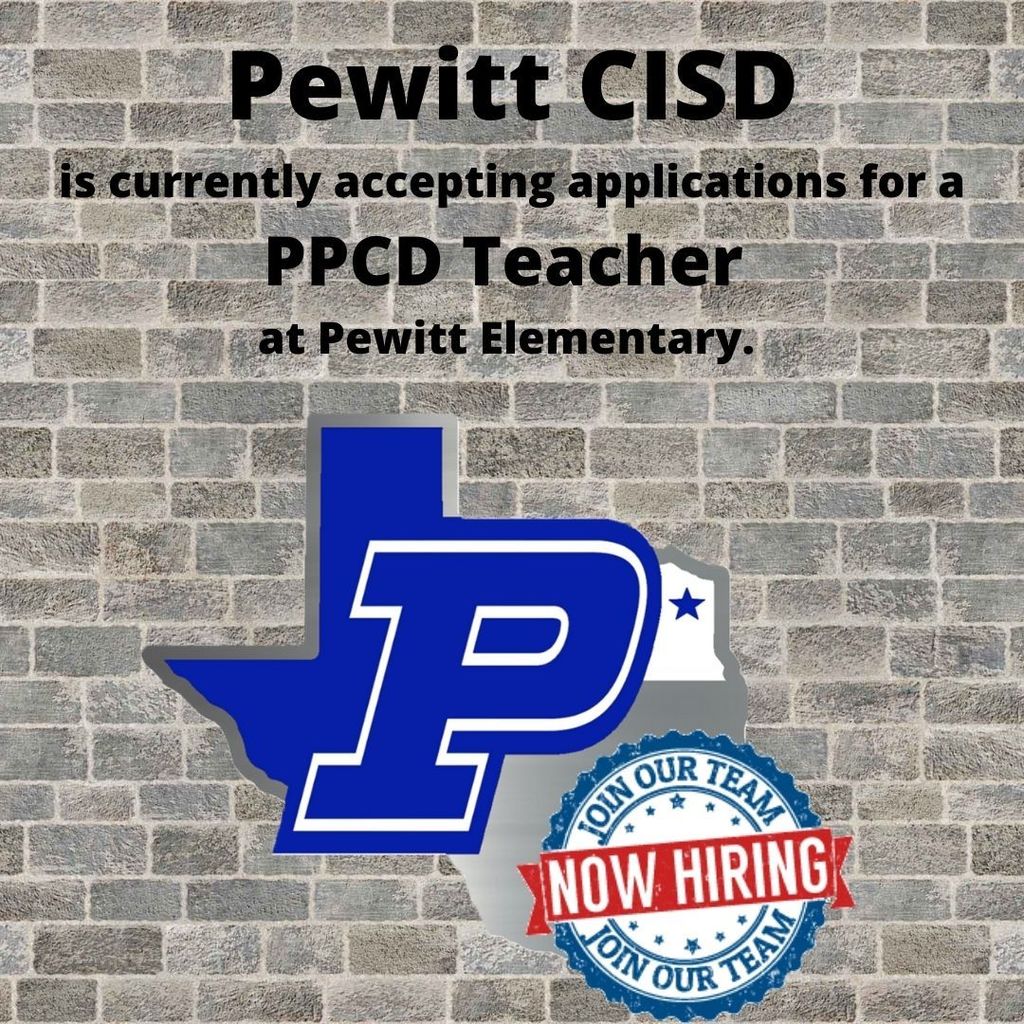 PK & Kinder Round Up!! A big part of planning for the upcoming year is knowing how many students we will have in each grade level. If you will have a PK or Kinder student in the 2021-22 school, please help us out by participating in this year's PK & Kinder Round Up!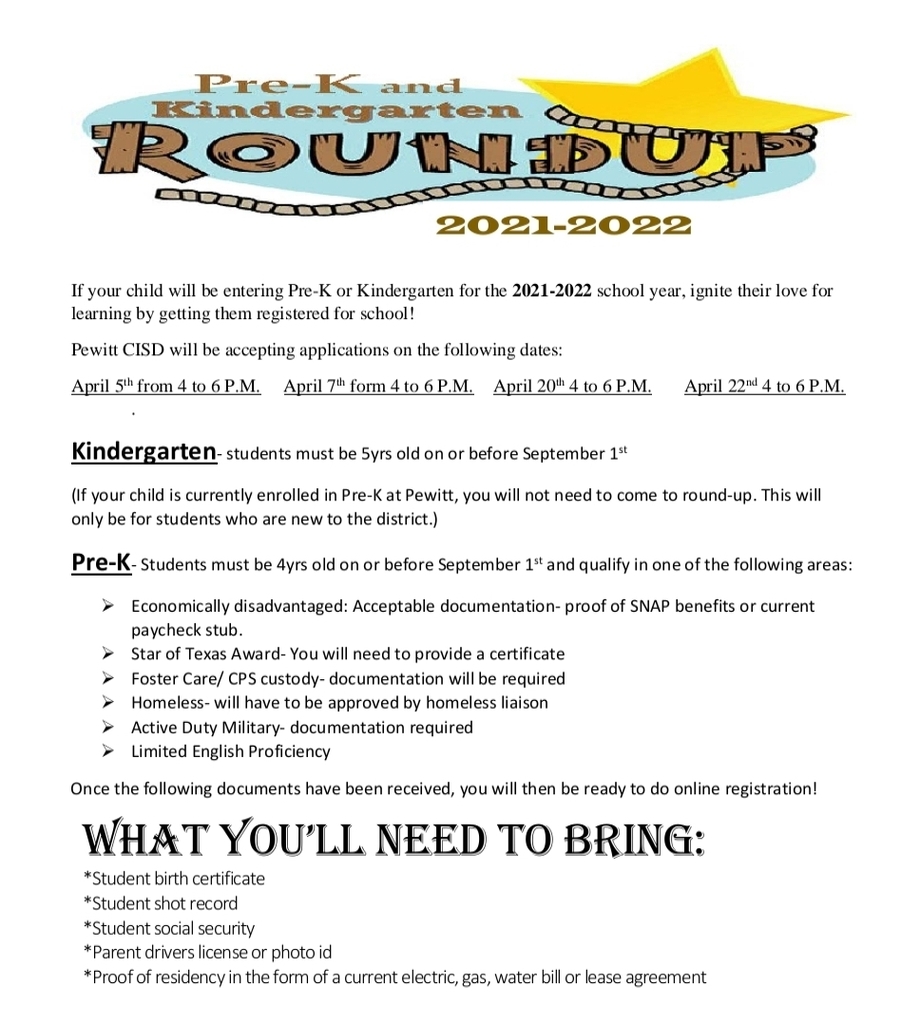 Mrs. Weakley's lesson on text comparison was selected as Pewitt Junior High's "What-A-Lesson of the Week"! Way to go, Mrs. Weakley! #WhatALesson #WhatATeacher #WhatABurger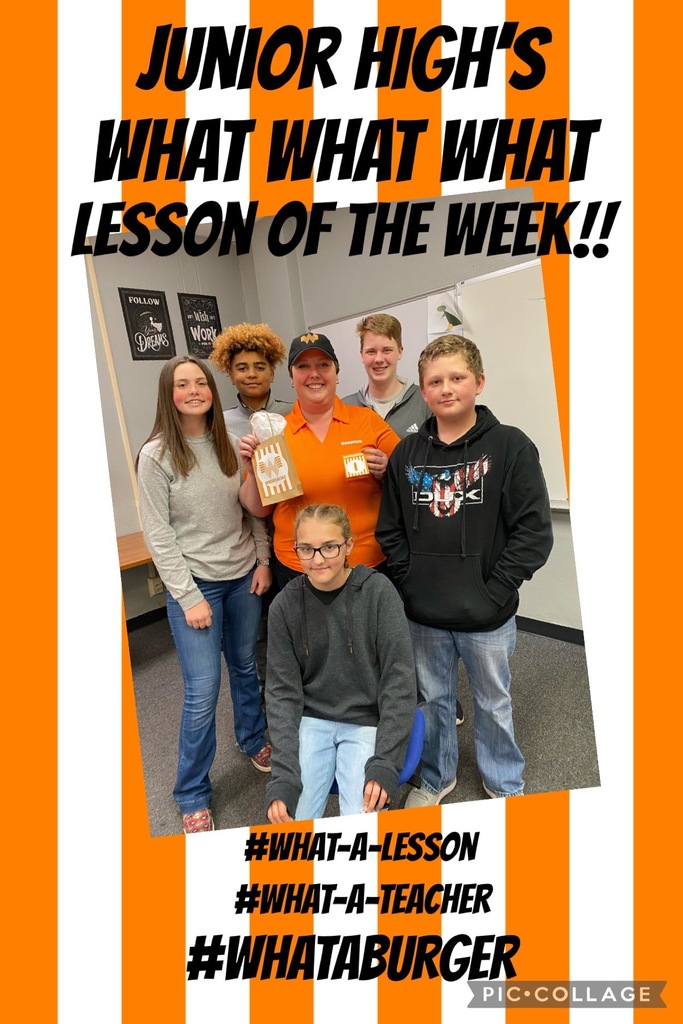 Third grade is working hard to learn their multiplication facts!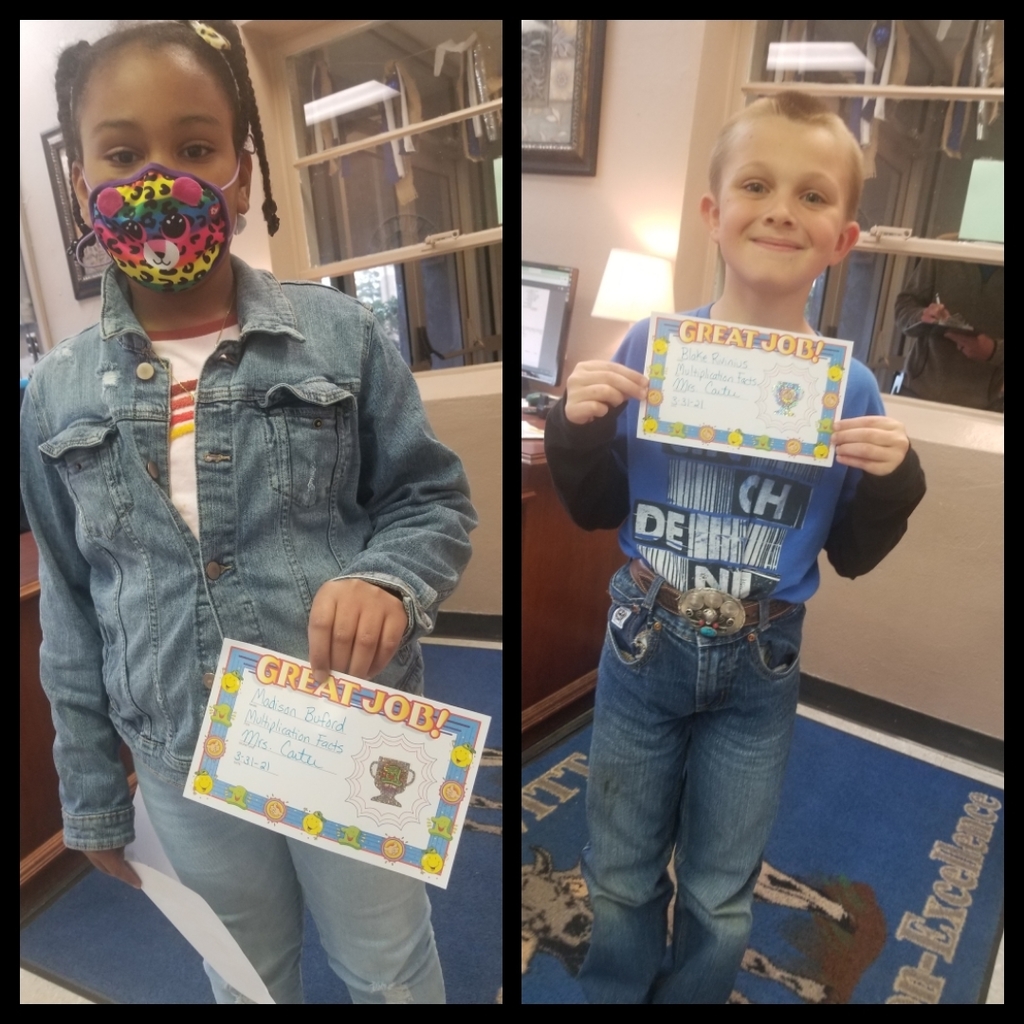 Make sure you are following Pewitt FFA on Facebook!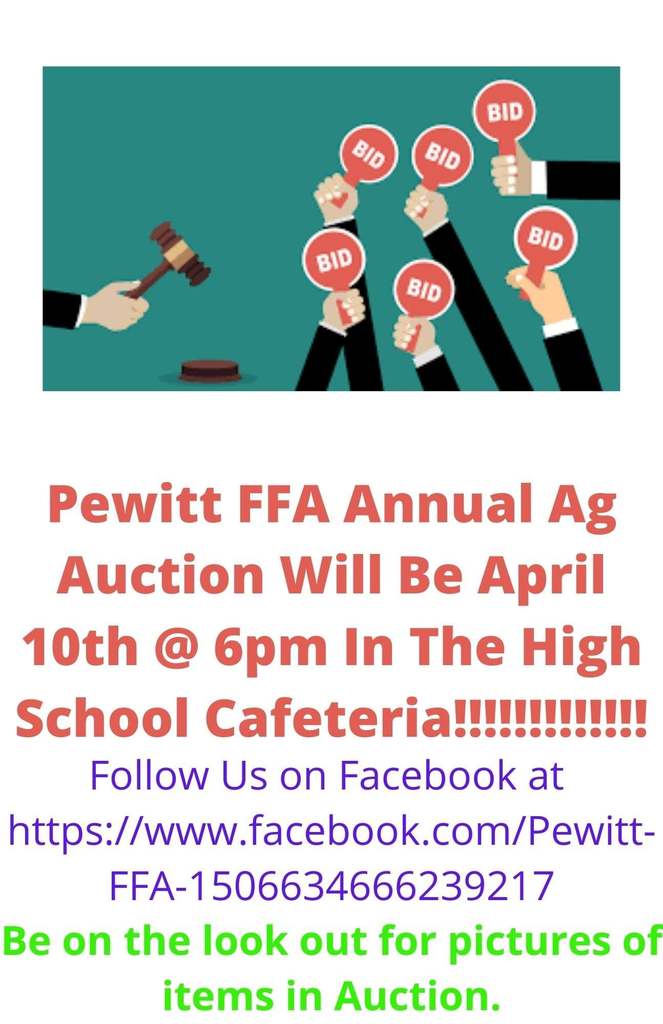 Mrs. Jarvis's class is learning what living things need to grow and change. #HandsOnLearning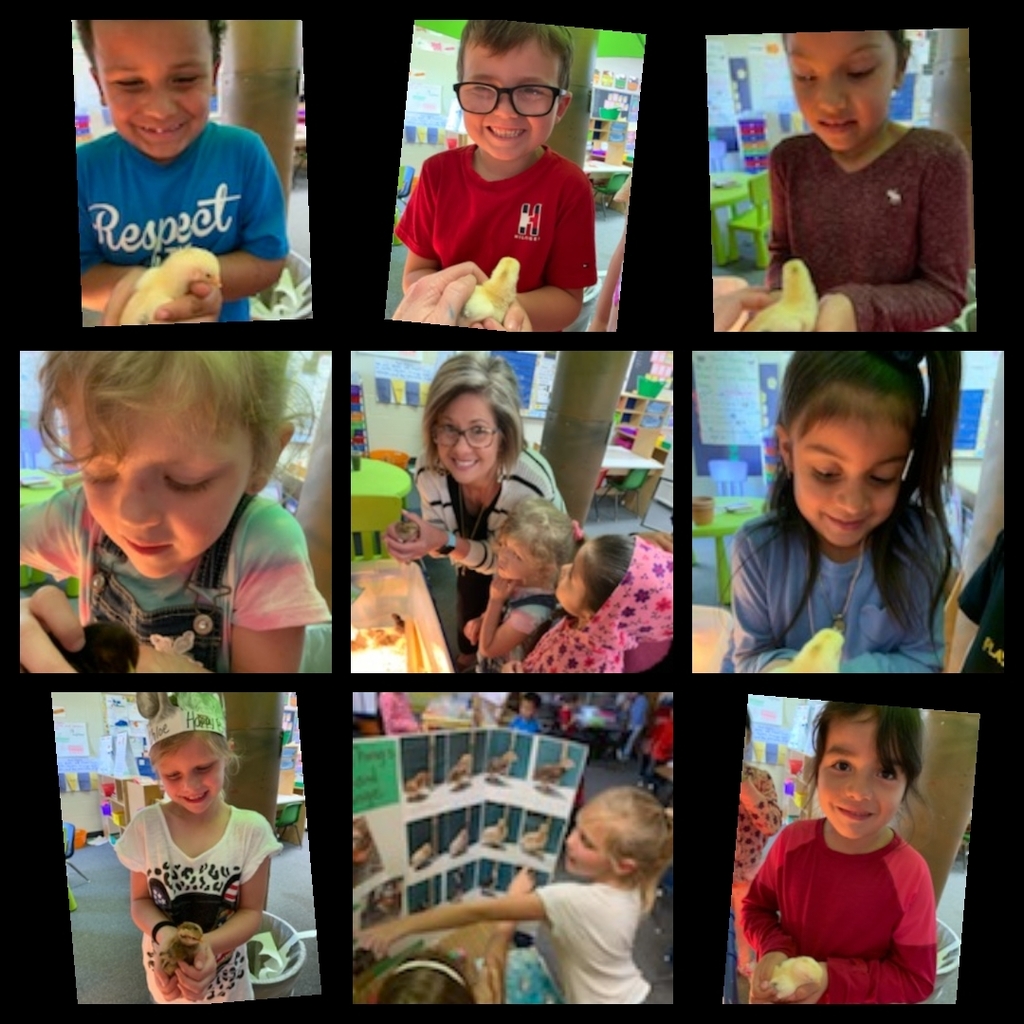 Our Kinders had a great time on their field trip! 💙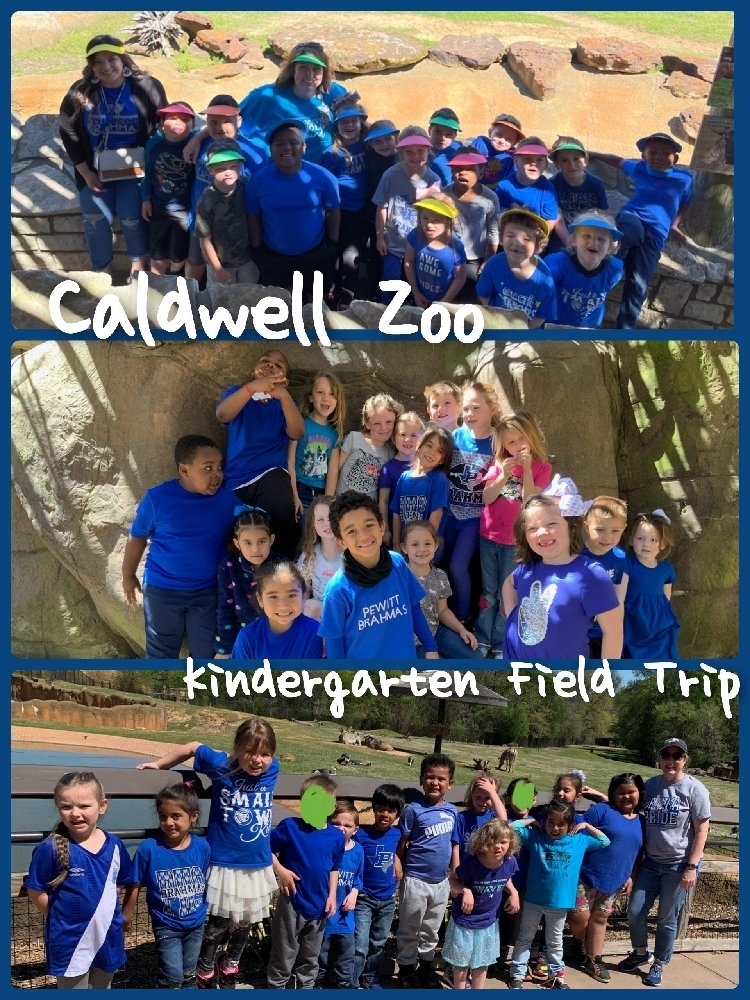 Our 5th graders and Mrs. Sonya did a great job performing at their recorder concert!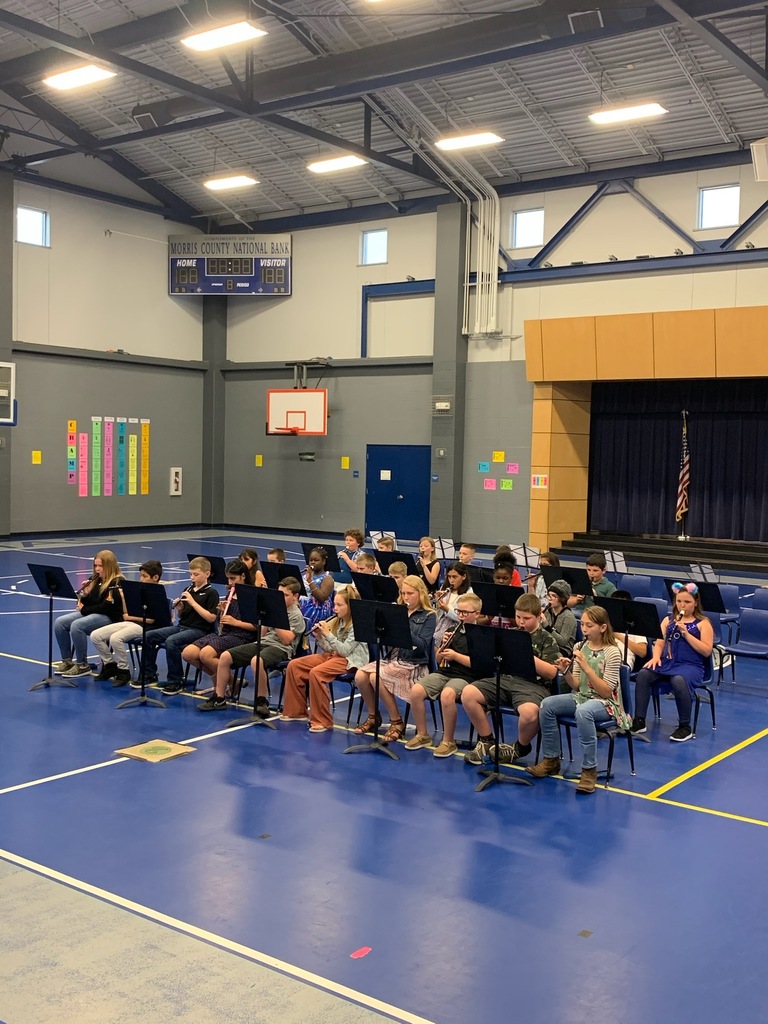 Contact a Cheerleader or Cheer"parent" for more info!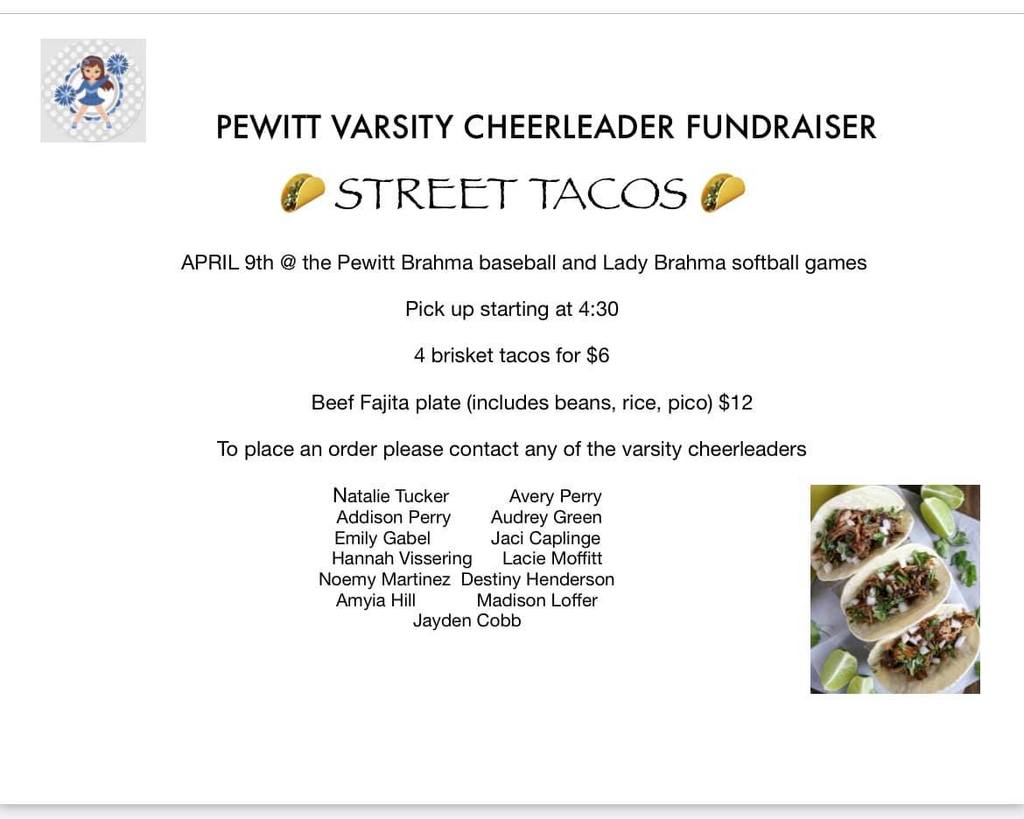 April Testing Schedule Clarification (Hope this helps!) Testing on April 6th: 4th, 7th, 9th Grade Eng 1 Students, & HS Students Retaking Eng 1 EOC At-Home Learning on April 6th: 6th, 8th, & any HS student not taking an Eng 1 exam Regular Schedule on April 6th: PK, 1st, 2nd, 3rd, 5th Testing on April 8th: 10th Grade Eng 2 Students and HS students retaking Eng 2 EOC At-Home Learning on April 8th: Any HS student not taking the Eng 2 EOC Regular Schedule on April 8th: All Elem & JH Grades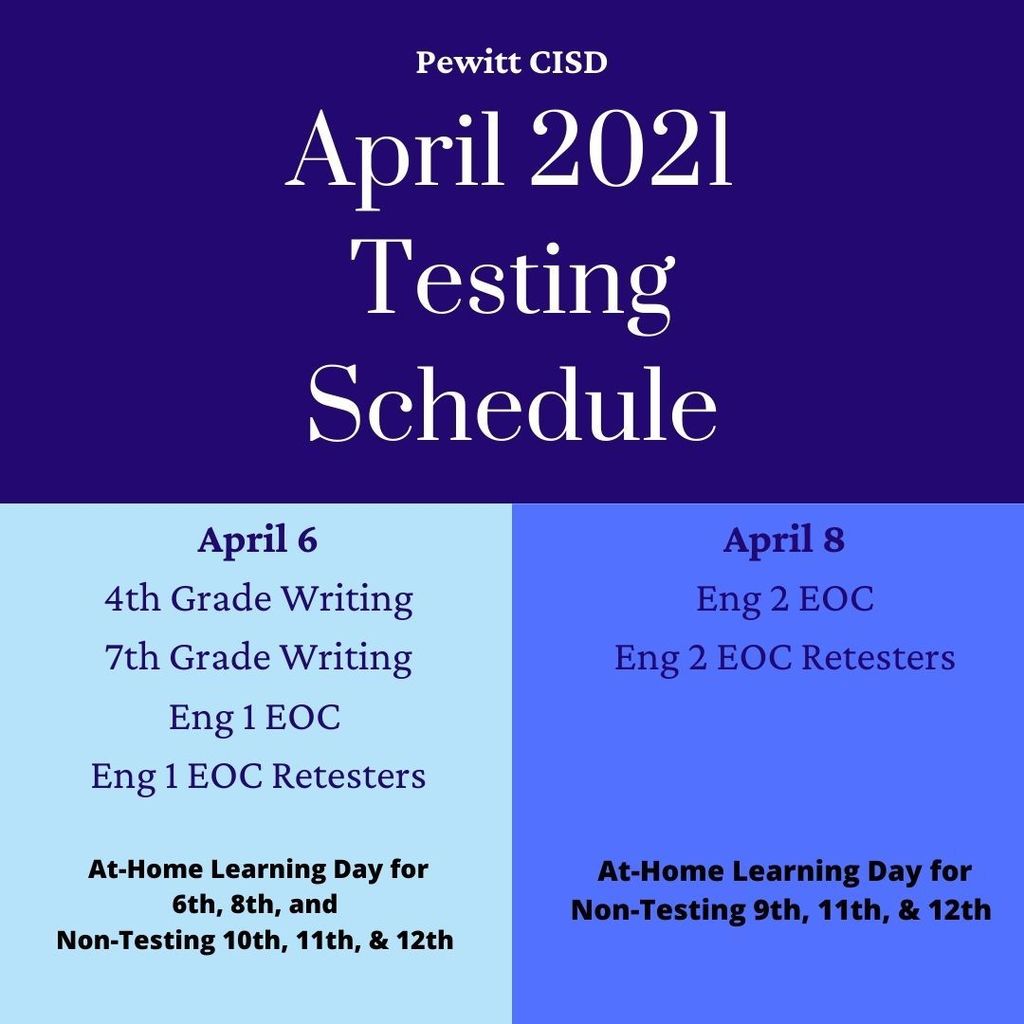 Reminder....School Holiday!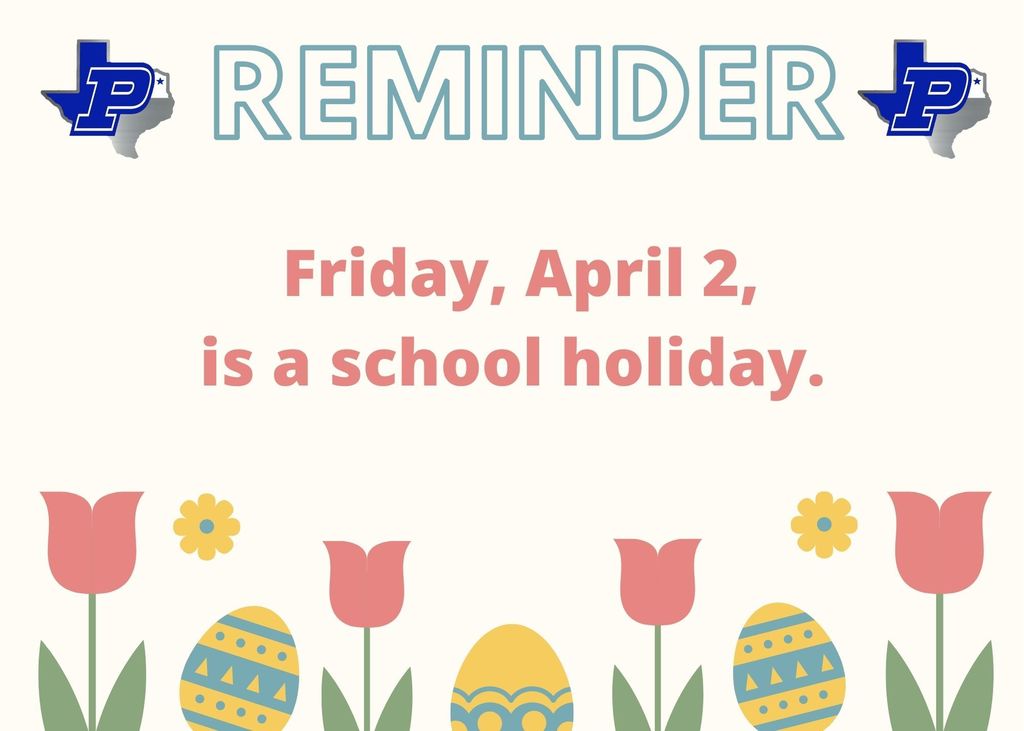 Mrs. McCoy's IPC class tested their solar ovens. Some reached 140 degrees in less than 40 minutes!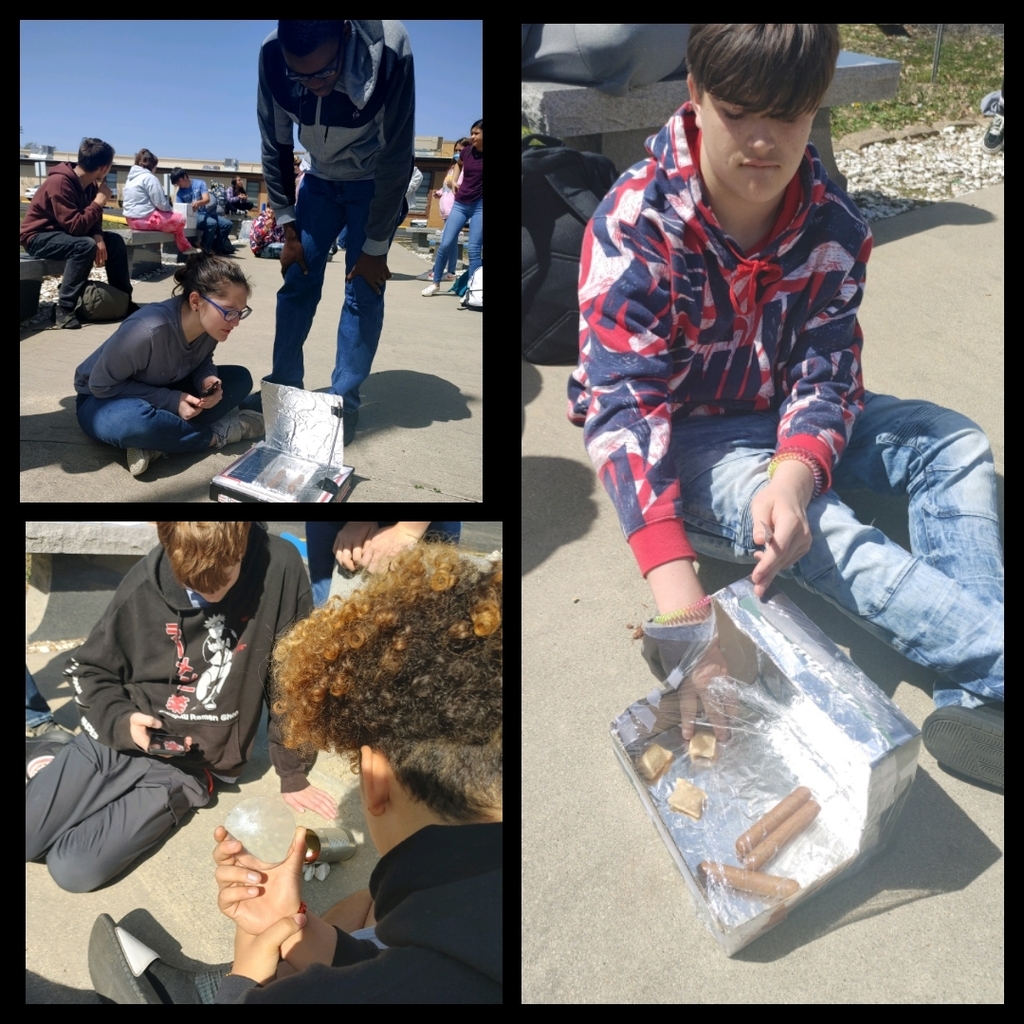 Great work at the district UIL meet!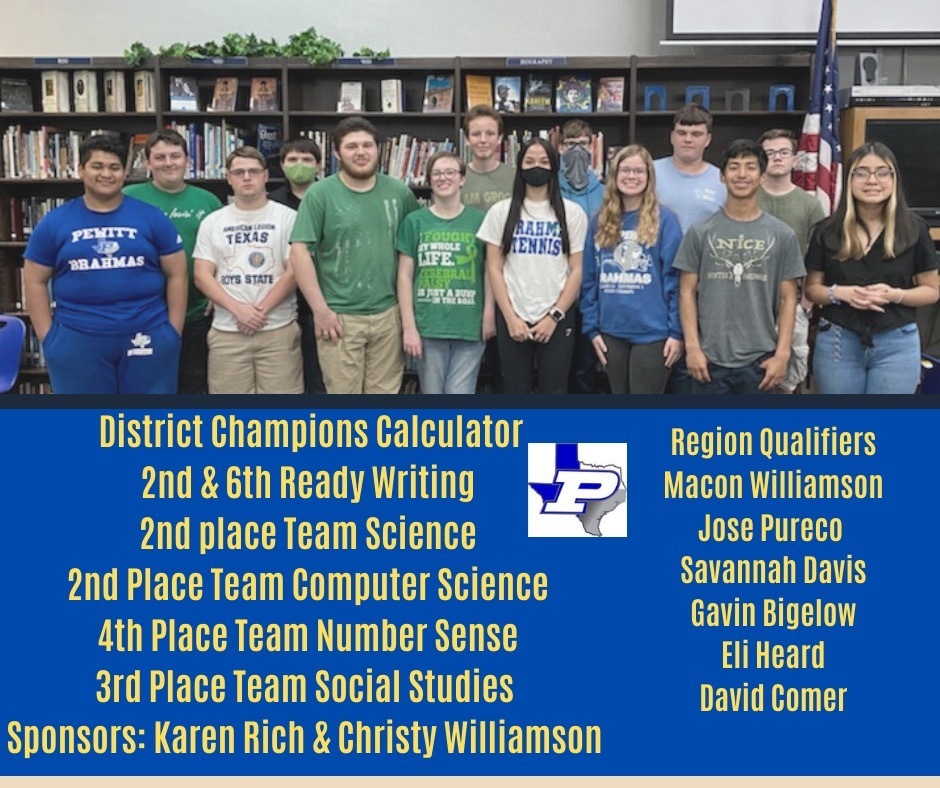 Supporting our Morgan Jinks on her birthday during Cerebral Palsey Month 💚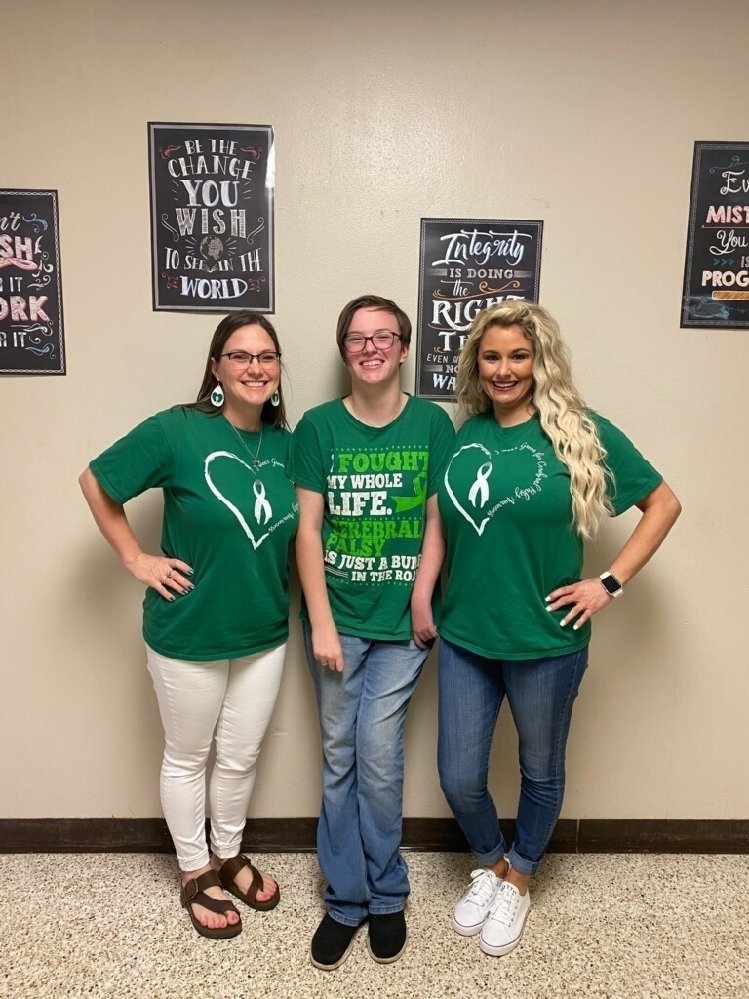 Congratulations to our JH Brahma of the Month, Kelvey Nilsson!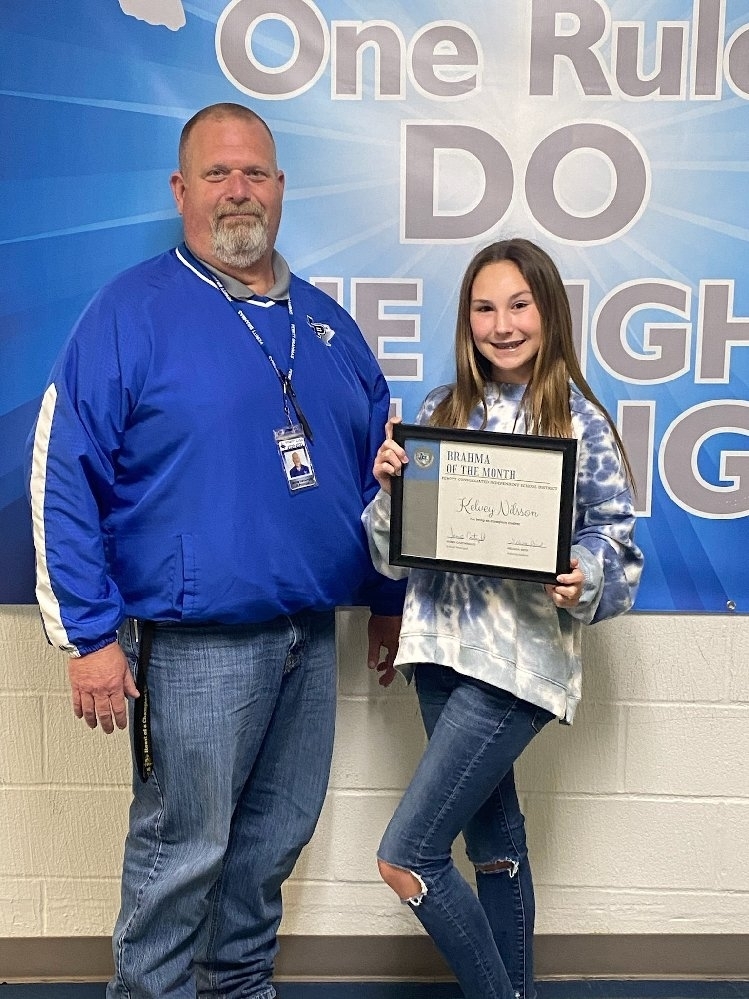 03/25/2021: Cerebral Palsy Awareness Day Wear Green on Thursday!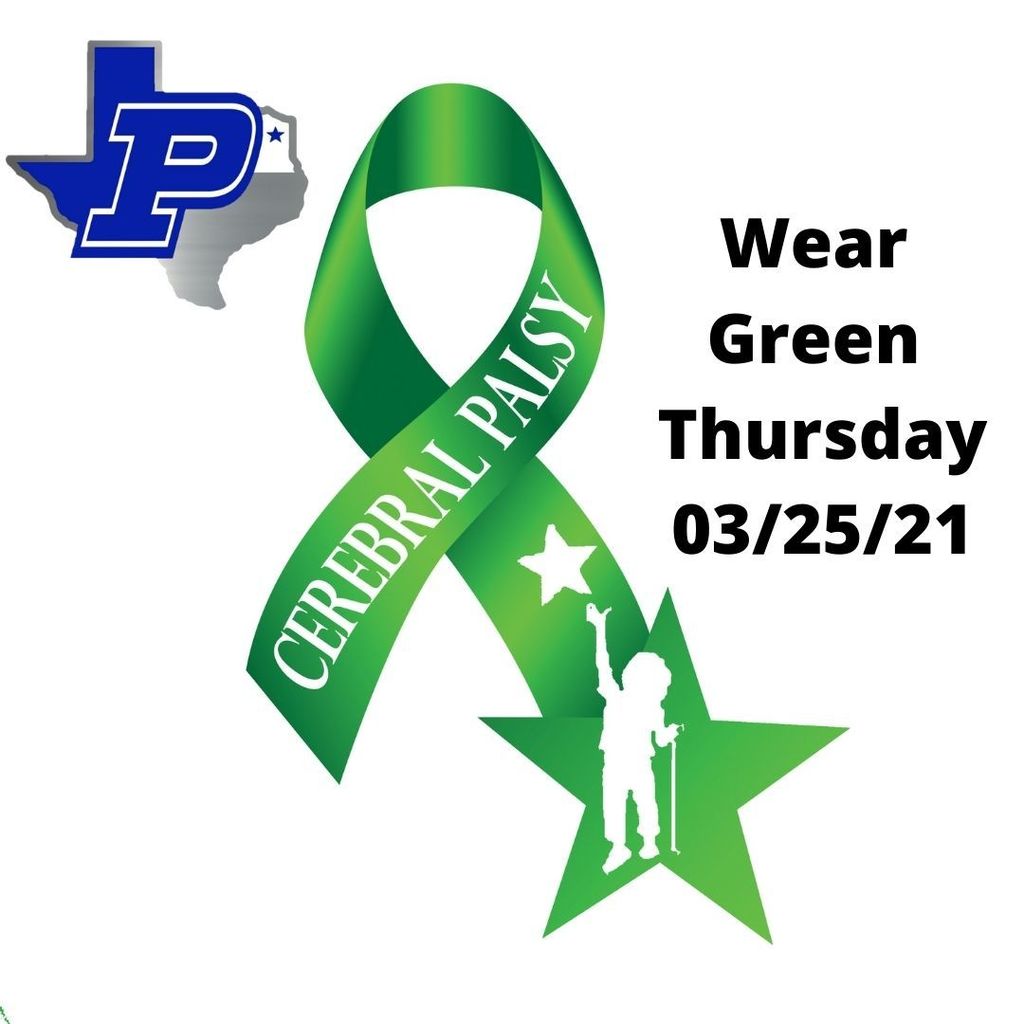 Pewitt Elementary Brahmas of the Month: Maranda McCoy and Easton Vissering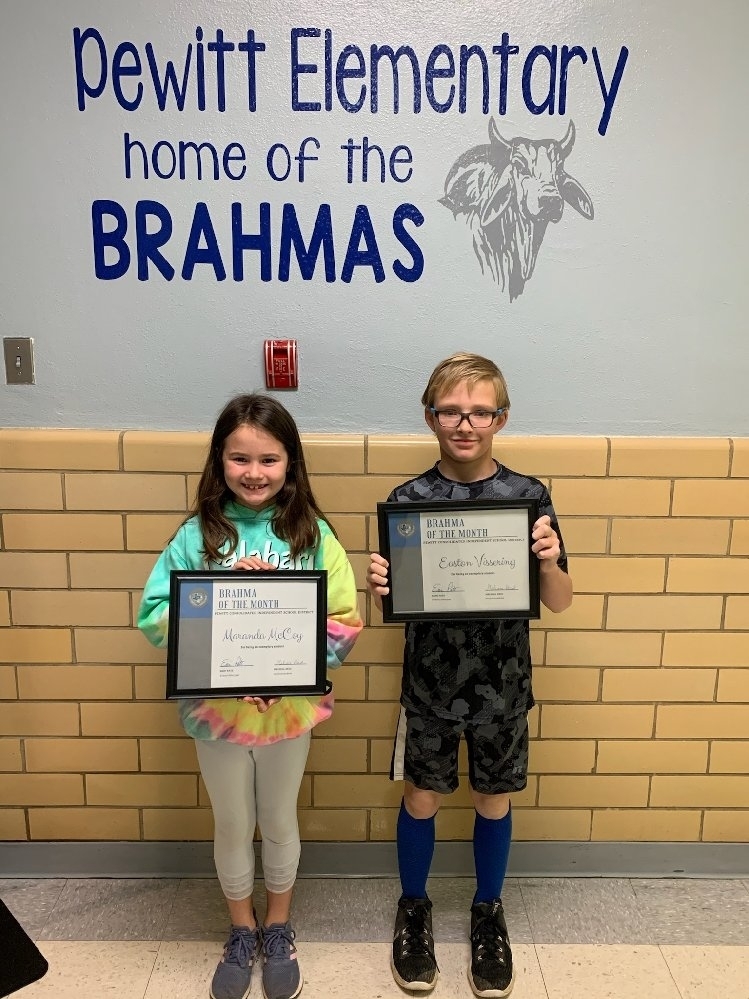 Congratulations to Molly Richey! She placed 2nd at the Regional History Fair with her paper on Trammel's Trace. She will now advance to the State History Fair.